So I am a day late (blame a sociable weekend) but was really keen to post something for baby loss awareness week this year. Two and a half years ago, I had a pretty horrendous week, the events of which were the initial inspiration for this project. I have learnt and grown so much from others sharing their stories and thought it was about time I shared some of my own.
For me, losing a baby (a term I'm not a big fan of by the way – it sounds like you're an irresponsible parent who has just misplaced him/her) was a hard lesson in the need to experience and process grief in real time. The extracts below are from a journal entry several months later, by which point I was having panic episodes and really struggling with life because I'd tried to carry on as normal and hadn't allowed myself to acknowledge that it was hard. Months on, it's easy to forget and play these things down which is why I'm doing a straight copy-paste job as I recount my thoughts and feelings on, what has become known in our household as, 'the week of grief'. You'll see a bit of added explanation in italics, which I hope makes it possible to follow and I've summarised the actual process of having a missed miscarriage (as I don't have my journal entries for that on this computer but feel free to message me privately if this is something you're going through and more information would be helpful).
I'm sharing this because I want people in the same position to know it's okay to struggle, to be confused and to grieve even though you never met your child. I know this is different for different people, but for me the whole experience was about the disappointment of never meeting and knowing that particular child rather than a more general desire to have a baby and the sadness of that being (at least temporarily) taken away.
So, here we go…
————————————————————————————————————————————————————————————-
'Just had a total meltdown as Matt [husband] left [just for a couple of hours to go to sports training]. That now all so familiar feeling of panic, fear, loneliness, losing control rising up… I feel like I'm totally losing it. Most of the time I can't even pinpoint what it is that what has triggered the pain and upset or even what it is that I'm feeling so scared about it. One moment I'm fine and the next, a total wreck. Most of the time, I just feel numb. I just don't care about anything. Things that would normally make me feel happy, excited, motivated feel fleeting and hollow, unstable, unsure. I get through them rather than relishing them; welcome distractions but I don't find any real joy in them.
Thought it might be helpful to revisit that week and some of my thoughts and feelings around it. It already seems so distant. I don't really want to forget. I've tried and it doesn't make it better, so here's to acknowledging that it sucked. Was going to say one of the worst weeks of my life but on reflection it's the hands down winner.
Monday 28th April – The funeral of Harry, stillborn at 32 weeks.  Such a painful and emotional occasion. I remember Tony's [the vicar] wisdom; Chris and Kat's [Harry's parents – read their honest, helpful and moving post here] strength but also the overwhelming sense of pain and loss. I couldn't sing. I remember feeling guilty that I was carrying (what I thought at the time) was a healthy baby when there's had gone. It was a beautiful day and there was a lightness I didn't expect at the gathering afterwards.
Tuesday 29th April – We went for our dating scan. As soon as the lady scanning me said that the baby was looking a bit small, I knew it wasn't good news. We has another technician come in for a second opinion who confirmed that the baby no longer had a heartbeat.
Wednesday 30th April – I opted for an induction rather than D&C (or whatever they call it now, I can't remember) and went to my parents to await the outcome of that.
Thursday and Friday went by in a blur of drugs and distraction. I was totally unprepared for the physical discomfort of my milk coming in but not having a baby to feed – nobody had warned me that could happen.
Saturday 3rd May – The funeral of my uncle Raymond. Again the service felt totally surreal. I didn't see Raymond every day so while I'm not at his house or a family party I can just pretend he's still here. The tributes were witty and interesting but I just didn't want to be there. Again a beautiful day, fantastic people but this time I felt no hope. I wanted to leave but I didn't know what I wanted to leave to or for, I just wanted the week to rewind and replay a different story.
Sunday 4th May – In the afternoon, mum called and told us that a friend from church at home and old colleague, had been killed in a car crash the day before, leaving behind her husband and two small children. I couldn't believe it. Enough. I turned over and went to sleep – a tactic I've frequently employed to silence my mind in the last few weeks.
I feel unable to live my normal life and yet the weird thing is pretty much nobody seems to have noticed and why would they, I'm a good bluffer. I know I need to grieve. To acknowledge it hurts and express that and move on, but I don't know how. Someone needs to write a manual or something. I know God understands but I don't feel like I have much to say to Him at the moment. I'm not angry or confused or anything just empty… there's just nothing in the bit where normally my thoughts and feelings would all be swirling around.'
————————————————————————————————————————————————————————————-
To everyone I have interviewed, I've asked the same questions about anything other people said or did that helped or didn't, so that we can all learn how to support each other better. So here's my tuppence worth…
On the less helpful side, I am now an even bigger advocate of never ever asking anyone if they're pregnant, planning to be, or their plans for having children. A few weeks after our second miscarriage I remember a well-meaning member of the congregation suggesting I was being unwise by 'waiting' to have children and I should hurry up and get on with it (I was at the grand old age of 26 don't you know). Ouch! As someone who works with children, I cannot tell you how many hundreds of times I've had a variation on this question and I hear it all the time with the people around me. Just for a moment, let's think through the options people. I'm not sure anyone, anywhere had ever got this response…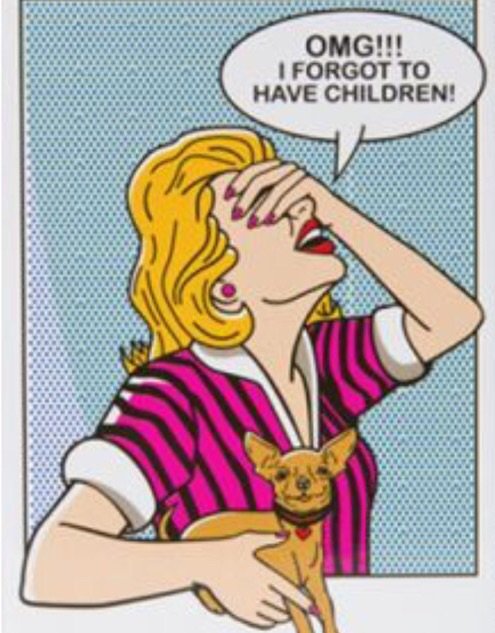 If someone is pregnant and at a stage where they are happy to tell people, they will probably tell you. If they don't want kids; aren't in a relationship; are struggling with infertility; are trying to conceive; are newly pregnant and nervous about it; have ever miscarried;  or (insert a million other common scenarios in here) then that question can be incredibly damaging. Given that you don't know, seems like a pretty big gamble to go in for the question to me!
Some of the best advice I received was to ask God the names of our babies (I had also had a much earlier miscarriage). Although at the time I thought this was an odd suggestion, for me it has been an incredibly healing way to know they are not forgotten, and that one day I will get to meet them and to remember and cherish them but without remaining in a place of grief and sadness. I like knowing if they were boys and girls and to have a way of referring to them that isn't any of the terms we commonly use, all of which to me feel detached and heartless.
I also had an amazing mentor who kept reminding me that grief was a normal, healthy process; that I wouldn't always feel like this; and that I wasn't going crazy. Listening and praying for me was absolutely the best gift that I received in that period. That said, another thoughtful friend gave me some really nice Hotel Chocolat chocolates and just said 'I've no idea what you're going through but thought you might need this' and another sent me via post some amazing flowers – those things meant a lot too. Anything that acknowledges what's happened is a big deal, not something minor to be brushed under the carpet, was really significant for my emotional processing and health.
I am a massive fan of the power of music and forcing yourself to be in a place of worship even when you know you're not going to be able to get a single word out. I think it's the adult equivalent of sitting on you parent's knee when you've hurt yourself. Just knowing God is there and cares about your pain means that you don't have to say anything which is an amazing relief and comfort. My absolute favourite song from that period is Beautiful Things by Gungor, so I'll sign off with that.
As always, if you've got a story you'd like to share to help others, I'd love to hear it.